Why It Pays to Care For Your Tile and Grout
Tile is a classic look for any home. Tile really hasn't ever gone out of style, with easy cleanup and maintenance, it is an aesthetic that accents everything around it. That said, tile needs to be taken care of or the grout that holds it together can discolor, grow bacteria, or foster mold and mildew. Worse yet, dilapidated grout can make your surface prone to water damage. Here are some reasons why maintaining and repairing your tile grout is a good idea.
Aesthetics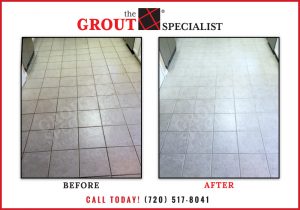 Nothing can drag down the aesthetic in a room like dingy old tiles and grout. Discolored grout makes a room look dark and miserable, and often is a breeding ground for bacteria, mold, and mildew. On the other hand, bright, clean grout helps to make your tiles pop. Cleaning and re-sealing your grout will go a long way in fixing up a room. If the grout is in really bad shape, you might need to consider regrouting. If your tiles are in okay shape, this is a great way to restore the space to its bright and clean former glory.
Water
Damaged and broken grout can chip and crack. This compromises your seal and allows water and moisture to penetrate underneath your tile surface. This compromises your tiles and leaves you at risk for mold problems, especially if they are bathroom tiles that deal with high volumes of water.
Economics
Staying on top of minor issues with your tile and grout can save you tons of money in the long run. Fixing up a simple thing now will be quick and inexpensive, while problems can quickly compound and become larger if left unaddressed. "An ounce of prevention is worth a pound of cure," so keeping your tile clean and sealed is the most cost-effective way to keep things looking great.
If you want to learn more about tile and grout, or if you have questions about a project in your home, contact Colorado's experts at The Grout Specialist.