The Importance of Eco-Friendly Cleaning In Your Bathroom
When it comes to green cleaning in Highlands Ranch, it's about more than just hopping on a trend or buying what you see in a commercial. In many cases, people choose to avoid conventional cleaners because they may have a sensitivity to it, or may not be interested in introducing certain chemicals into their home. So, if you're thinking about starting on a green cleaning regimen in your home, here are a few things to consider.
What Makes Eco-Friendly Cleaning So Useful?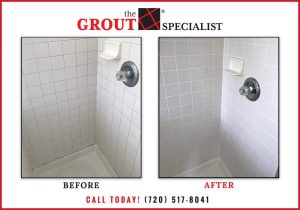 Let's talk about discolored grout in Denver when it comes to starting eco-friendly cleaning strategy. A big part of green cleaning is being able to use homemade cleaners in order when appropriate. A good idea to do this is creating a homemade paste out of a combination of liquid castile soap and baking soda. After mixing the two substances together, scrub it into the grout. Something else that you want to make sure not to skip is taking the time to clear out mold and mildew spores that may not necessarily be visible to the eye, but can cause issues later. Try and drop a brush into a distilled vinegar combination.
One thing that you may also want to do that tends to get missed over is cleaning your shower curtain. Ideally, you should want to clear off soap scum and mildew with a combination of detergent and vinegar. When you put the combination in your washing machine, be sure to shut off the washing machine and let it rest for two hours before drying it and hanging it back up.
Use Eco-Friendly Professionals
Whether you need tile repair in your Highlands Ranch home, or are just looking to take a more environmentally friendly spin on your regular home grout cleaning, using professional help rather than going about it yourself means that you get more quality and consistency. If you need more information on things and procedures like these, it may be a good idea to contact The Grout Specialists today at 720-517-8041 and speak to some experts about what you need.